På gång
¤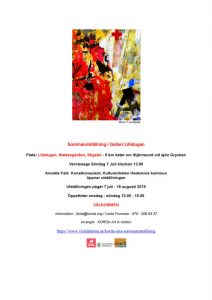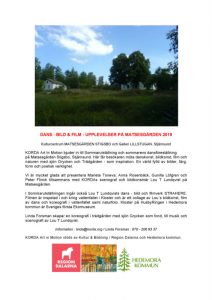 Pressrelease 2019
Sommarutställning 7/7 – 18/8 2019
Internationellt centrum för koreografi, bildkonst och litteratur
Matsesgården i Stigsbo, Stjärnsund, Dalarna
Vi är mycket glada att presentera konstnärerna Anna Rosenbäck, Gunilla Löfgren, Peter Flinck tillsammans med KORDAS scenograf och bildkonstnär Lou T Lundqvist på Matsesgården. I sommarutställningen ingår också Lou T Lundqvists dans- och filmverk STRAHERE. Linda Forsman framför dansföreställningar. I trädgården visar Gunilla Löfgren också ett objekt i salix och mattrasor.
Stöds av Kultur & Bildning / Region Dalarna och Hedemora kommun.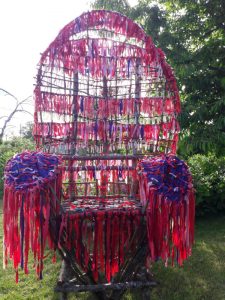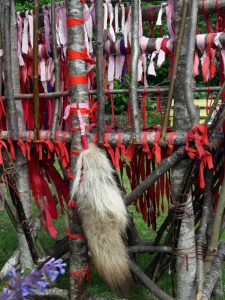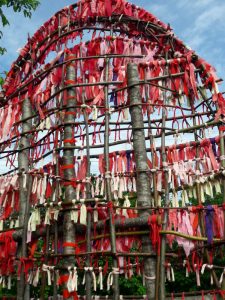 ¤
Galleri Elixir
7 – 27 september 2019
Gävle sjukhus, Gävle
¤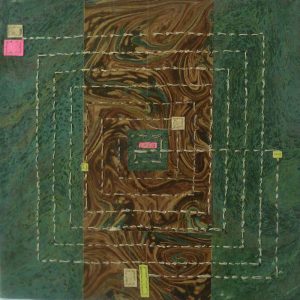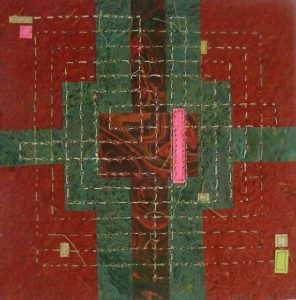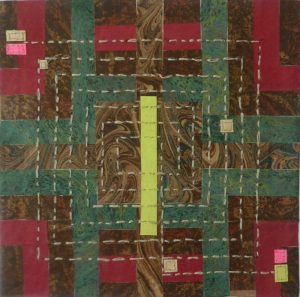 Gunilla Löfgren is Manhattan Arts International Featured Artist of the Week https://manhattanarts.com/gunilla-lofgren/ The innovative artist from Sweden creates… fascinating mixed media art using a range of unique materials for which she has won awards. Her many exhibitions have taken place in Italy, Kurdistan/Iraq, Bulgaria, Denmark and India.
¤


Arbetsresa till Kovalam, Kerala, Indien
13/1 – 27/2 2019
¤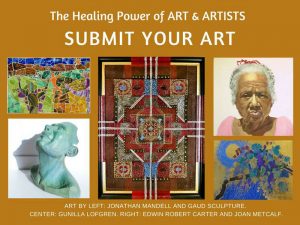 ¤


Anniversary Celebration Exhibition 2018
The Healing Power of Arts & Artists
Renee Phillips ManhattanArts.com
https://www.healing-power-of-art.org/artists-anniversary-celebration-2
¤
Art video Healing Power of Art
https://www.youtube.com/channel/UCsoC8mJVg7yPvr_sG31JgYw
¤
Art video Abstract Art by 12 Artists
https://www.youtube.com/watch?v=dFz84HNC_5g
ManhattanArts.com
¤
Kulturfyren, Skeppsholmen,
Stockholm
Har köpt Labyrint I och II för permanent
hängning i huset
http://kulturfyren.se/konst-i-huset/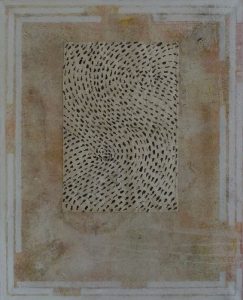 ¤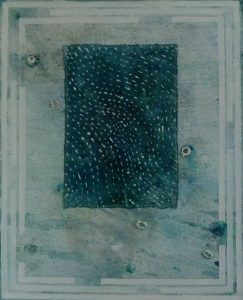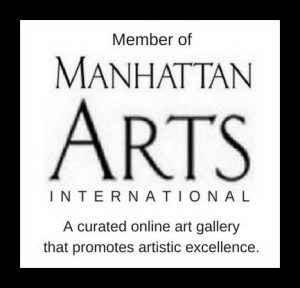 https://manhattanarts.com/gunilla-lofgren/
Manhattan Arts International presents
abstract art by 12 artist on Youtube
https://youtu.be/dFz84HNC_5g
¤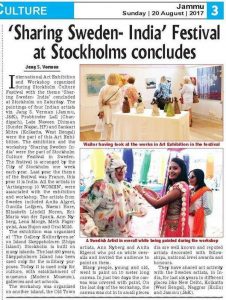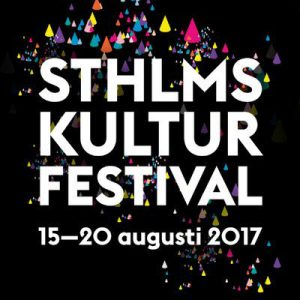 ¤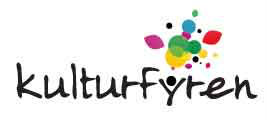 SHARING SWEDEN – INDIA
Konstutställning och Art workshop Augusti 2017
Med stöd från Stockholms stad
¤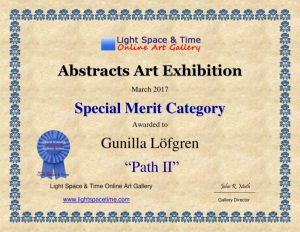 Juried Online Exhibition
HERStory 2016
20 mars – 20 maj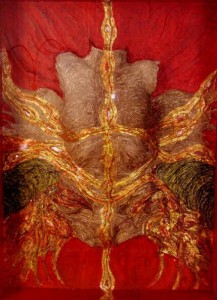 Got an Award of Excellence Winner
"Between Heaven and Earth II"
Mixed media –
wasp nests, metal leaf, mirrors,
canvas of linen, acrylic, plaster, 110″ x84″ x18″.
Artikel ur Earth News
i samband med en
internationell samlingsutställning dec 2015
Jammu and Kashmir Centre for Creative Arts
Jammu, Himachal Pradesh, India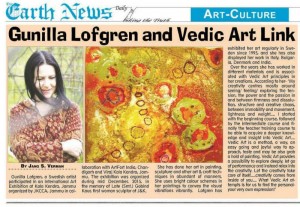 Featured artist at Manhattan International Art!
Manhattan Arts International: Gunilla Lofgren Featured Artist

Se också min blog!

Har fått en Award från min senaste utställning i Bologna
Trevisan International Art
http://www.trevisan-international-art.com/images_a
Titta gärna in på min sidor hos
Trevisan International Artrtists_current/lofgren_gunilla/gallery/onlinelofgren.html
och
Manhattan Arts International
www.manhattanarts.com/gunilla-lofgren-mixedmedia/
Healing Power of Art
Featured artist Gunilla Lofgren
Manhattan Arts International
http://www.manhattanarts.com/gunilla-lofgren-mixedmedia/

Ljusdals kommun
workshops 2010,2011,2012,2013